In the Fall 2020 semester, the Douglas Students' Union launched the Academic Materials Survey to learn about student experience with academic materials. We gathered information from students that included how much tuition and textbooks cost, the cost and usage of access codes, and perspectives on Open Educational Resources (OERs).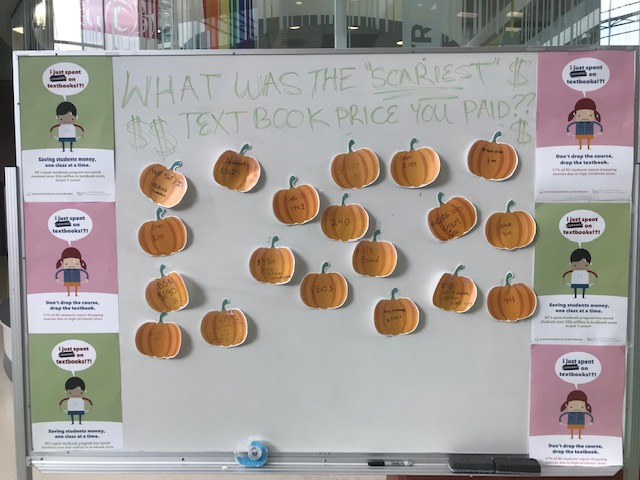 Douglas College students told us the following:
Over 77% of students were surprised by the cost of academic materials (and not in a good way)
Over 74% said that academic materials cost more than expected (it was a horrible surprise)
Over 70% of students did not buy recommended materials because it was cost prohibitive
66% of students had to pay additional money for access codes (another bad surprise)
Over 90% would use an OER if it was available as an option
Students would utilize different options to access OERs – print, digital and a combination of both
You can read the results and our full report from the Survey
HERE.